Open SUNY COTE PD Associate: Phylise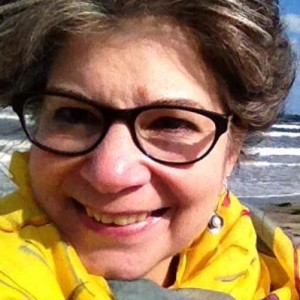 Phylise Banner is an online teaching and learning consultant with extensive experience in planning, designing, developing, delivering, and evaluating online courses, programs, and faculty development initiatives. Her work focuses on aligning institution-wide approaches to program, course, and professional development with teaching and learning effective practices and the Community of Inquiry framework.
As an online learning evangelist, she actively seeks out opportunities to experiment with emerging technologies in order to best serve faculty and students, and to create communities of lifelong learners.
She is featured regularly at regional, national and international conferences, speaking on the topics of online teaching and learning, faculty development, instructional strategy, experience design, social media, information visualization and GIS technologies.
She teaches Digital Storytelling online for SUNY Polytechnic Institute, and in person for the Academy for Lifelong Learning at Empire State College.
She is an Adobe Education Leader, STC Fellow, performance storyteller, avid angler, aviation enthusiast, and currently training to be a private pilot. She is also the proud owner of a 1967 Amphicar.
Certified Open SUNY COTE PD Associate:
Open SUNY COTE New to Online (N2OL) Competency Development Program (Online Facilitator)
Courses for those interested in online teaching and learning