About
Welcome to SUNY Online Teaching!
SUNY Online is a leader in online education. Serving all 64 of the State University of New York campuses, SUNY Online leads the system with supports and services that serve campus and system-wide online education initiatives. SUNY Online Teaching is nationally and internationally recognized for  online teaching and learning, innovation, and large-scale faculty development. We are an excellent example of a uniquely successful SUNY-wide program that has effectively encouraged and supported the diffusion of online teaching and learning innovations, online teaching and learning best practices grounded in research, and the adoption of online teaching and technology-enhanced instruction across the SUNY system.
One of the keys to our success has been a cultivation of, and a focus on, faculty and instructional designers as communities of practice. We emphasize a "share what you know" culture within our communities in a variety of ways that have been very effective. In our communities we are all learners -from the experts to the novices- we use the community to educate the community, and we commit to iterate, so we can diagnose and continuously improve our practice, and our community of online practitioners purposefully invites engagement and participation from those outside our SUNY community to extend our perspectives beyond our SUNY context. Some of the SUNY Online Teaching lessons learned, best practices, or approaches might inform your efforts, and I am very happy to invite you to join our community, and to "share" what we know with you. I look forward to "meeting" you and learning from and with you, and I deeply appreciate your willingness to share what you know with this community.
Alexandra M. Pickett
Associate Director
SUNY Learning Network
---
The SUNY Online Teaching community is open to any SUNY or nonSUNY faculty, staff, or any individuals interested in sharing what they know about online and technology-enhanced instruction.
SUNY Online is a program administered by the State University of New York Office of the Provost.
We are a community of online educators interested in continuously learning and improving our practice and invite you to join us to interact, participate, collaborate, learn, and share what you know!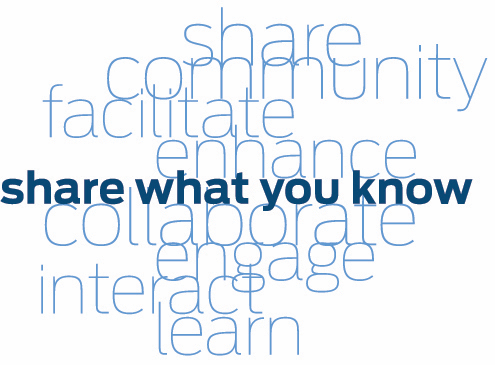 ---
Our Vision
SUNY Online Teaching unit is nationally and internationally recognized for our commitment to academic excellence through research-driven, community-supported practices of innovative online teaching, online learner-centered instruction, and online pedagogy-focused approaches.
Our Mission
Our mission is to cultivate, support, and promote system-wide excellence in online teaching and learning by:
Engaging and connecting the community of online education experts across the SUNY system;
Supporting and contributing to distinctive and comprehensive professional development opportunities made available to online practitioners directly and in conjunction with their home campuses via the SUNY CPD;
Supporting online faculty with resources needed for online course development and enhancement in conjunction with their home campuses;
Encouraging scholarship in online teaching and learning practices to meet the needs of today's diverse learners, and pursuing research-driven innovations that increase online teaching and learning effectiveness.