Resources
We have a number of resources available for the community. See the Resources drop down menu in the header above for additional resources to explore.
---
Videos
SUNY Online has created and curated over 200 videos that capture online learning best practices, advice from exemplary online practitioners, SUNY events and speakers, and much more. Browse our collection of over 30 playlists specifically curated around important and relevant topics in online teaching and learning. Click the image below to start exploring!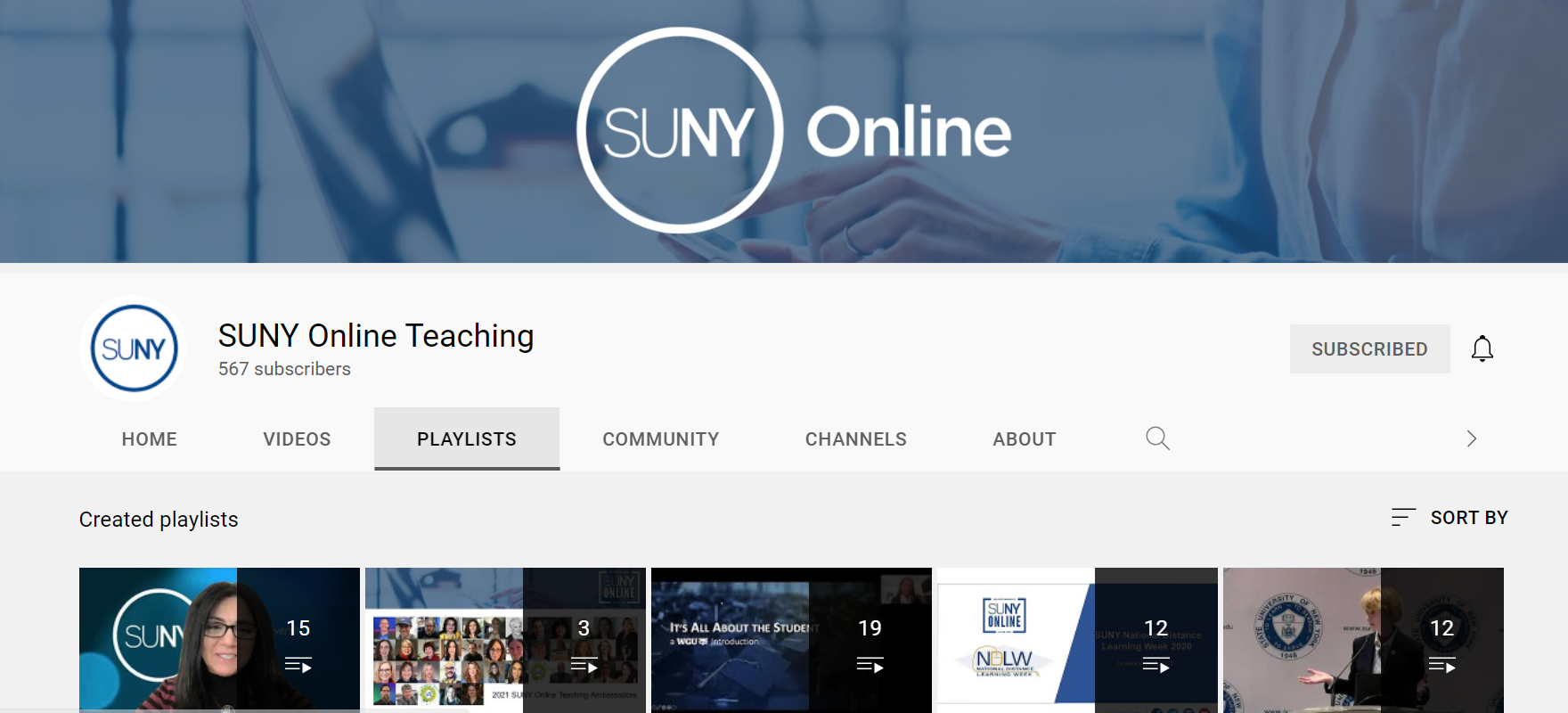 ---
Diigo
The SUNY Online Teaching Community uses diigo, a social bookmarking tool to collect, tag, annotate, and share web links and resources.
Check it out!
Join diigo! Then join the SUNY Online Teaching Community Resources diigo group and share your bookmarks with the group to contribute your links to our shared annotated bibliography of resources!
Diigo Resources Links Repository:
View by Tag Cloud
View by Searchable Links
View by Discipline: Math Science Art
Resource Collections:
Learning-Centered Design
Copyright and Fair Use
Academic Integrity and Plagiarism
Web Accessibility and UDL
Community
Associations
---
Photos
Over the past 20+ years, SUNY Online Teaching has been collecting photos from various activities and events using Flickr. Check out our collection!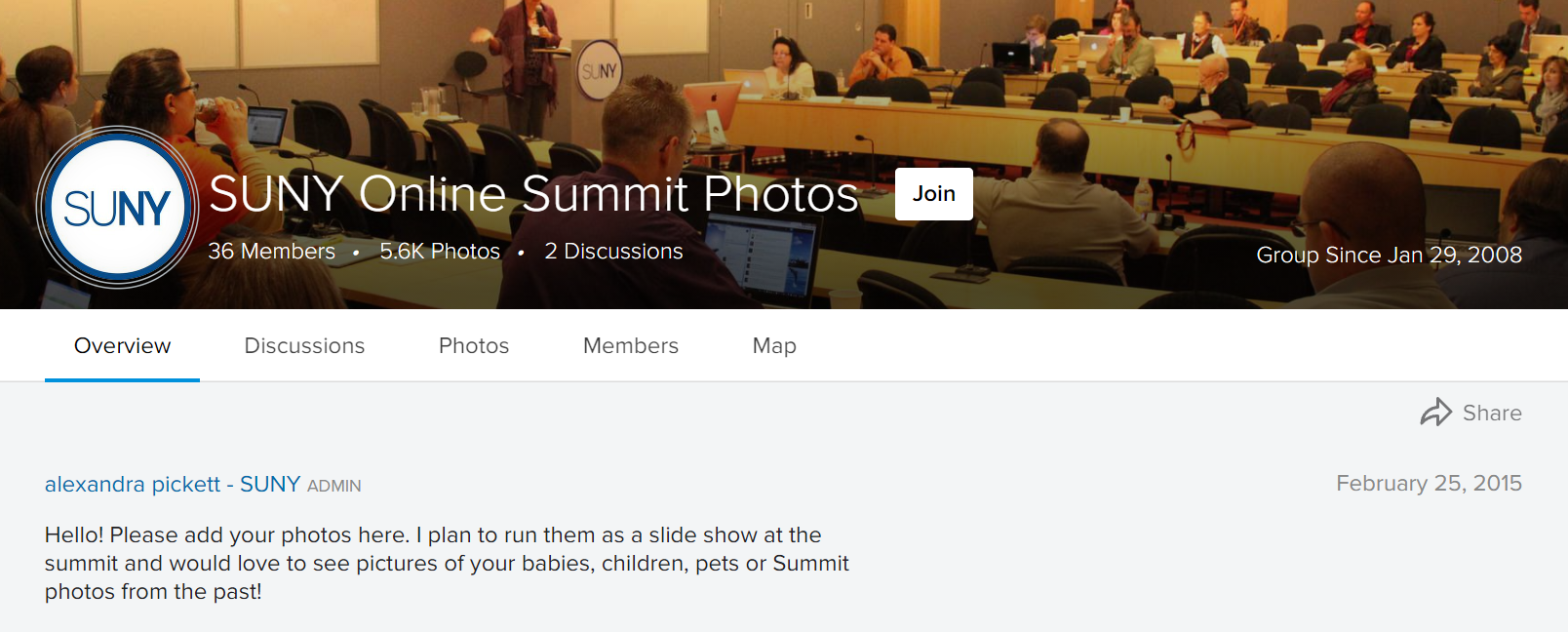 ---
Podcasts
The interviews below were created using audacity, a free easy to use, cross-platform audio editor. Then podomatic was used to create a podcast site. Podomatic provides the widget code that used to create the player that you see below.
These are a conversations between exemplar online faculty and expert instructional designer Alexandra M. Pickett. These conversations include: how long the instructor has taught online. experience. who his/her students are. how long it took to design the online course. Click the three bullet icon in the bottom right corner to scroll down for more clips.
Additional Podcasts to Explore: