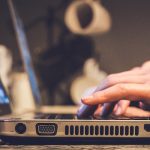 Teach Online:
Online Teaching Best Practices
<< Teach Online Step by Step
<< Remote Teaching Checklist
---
---
As you teach, keep notes on any changes you want to make.
In anticipation of reviewing and improving your course for the next time you teach it, keep notes during the teaching phase of your course. If your course development tool allows, create a private/hidden document within your course to keep notes, reminders, or changes. Notes on any issues or problems that emerge for you as you teach, or that are mentioned  by students can help identify aspects of the course that need to be improved.
As you teach,think about:
What is working?
What isn't? Why?
What could be improved? How?
Thoughts on the design, structure, pacing, and/or sequencing of the course, or activities, should be documented for future reference. Keep a running note of comments, thoughts, plans, or revisions to the course, activities, or the environment.
Note: Consider creating a similar "to do" document to track your thoughts and plans during the development phase of the course.