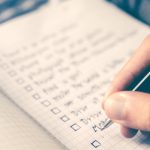 Checklist for Remote Teaching:
Hybrid/Hyflex Interaction
You may be asked to make choices and decisions about your upcoming course design and delivery. The need to continue social distancing into the summer/fall may require us to rethink everything from classrooms to residences. Faculty teaching lab and studio courses, research, practicum and hand's on courses where access to equipment may need to explore creative course delivery approaches. You may have the options to teach in a hybrid or hyflex remote teaching environment.
Hybrid

A portion (0.01% – 99.9%) of the direct instruction of the course section's curricular content is delivered to the student via an online communication method and the remaining portion of the direct instruction is required to be delivered face to face.

Hyflex

Combines online and face-to-face instruction simultaneously into one single course section. Students are able to participate in class in different ways: as a synchronous distance learner (via real-time, video-streaming); as an asynchronous distance learner (accessing materials, recorded lectures, and responding at a later time); as a face-to-face learner (physically present in the classroom); or as a flexible learner (with a degree of choice as to how they participate each week; sometimes face-to-face, sometimes by streaming class sessions, etc.).Taken from https://online.suny.edu/wp-content/uploads/2020/05/SUNY-and-IPEDS-Online-Learning-Definitions-May-2020.pdf 

---
Resources
---
Additional Resources