Meet Kelly Williamson
Open SUNY COTE is pleased to introduce you to Kelly Williamson, Community Manager, SUNY Center for Professional Development.
What are your primary responsibilities as Community Manager?
My role as Community Manager is three-fold for the present time. First, I'm helping to implement community efforts on the Workplace platform, including working with the team to determine the migration process. Second is the engagement piece, which involves engaging campuses and groups in using the platform and putting a plan in place to work for constituents and members of their group(s), as well as grow their involvement. Third, I will be responsible for maintaining and monitoring Workplace communities. In addition to being the first line of support, I also partner with the SUNY Online Help Desk on any support tickets that come in for Workplace. I also manage inquiries about Workplace and help to get people signed up, all while encouraging cross-campus collaboration.
What is your background prior to SUNY?
I have a background in public relations, marketing, constituent engagement and fundraising. I previously worked at a SUNY campus running their marketing engagement. Most recently, I worked for a statewide nonprofit drug manufacturer and medical device company to help market their company to others who wanted to network and grow their community. My whole career has been in marketing and networking, helping people find common goals and discover how they can collaborate and help each other, and helping connect people with resource they need as well.
What is Workplace?
Workplace is the third iteration of the SUNY Learning Commons and moving to a new platform grew out of a need for increased functionality and a better user interface. An RFI was conducted to surveying the landscape to discover what is available in such communication platforms.  As a formal RFP process began, Facebook debuted the Workplace product and offered to provide it for free to educational institutions and nonprofit organizations. Workplace is a streamlined version of Facebook appropriate to the work environment with the same functionality and organization (groups, etc) as a public Facebook.   Features like work chat create an intranet of sorts for communication across departments and campuses. We have begun discussions with campuses and SUNY organizations about what they would like to use it for and how they might want it to function.  It can increase efficiency depending on what you're using it for. It will be used primarily for discussion and collaboration among campus and SUNY-wide groups. It still has some limitations with regard to file sharing, but Facebook is developing the product quickly in response to how organizations are using it. It should be noted that Workplace is a closed platform and separate from the public Facebook.
What activities or initiatives will you be focused on for the coming academic year to prepare campuses for using Workplace?
We are still in the implementation phase and waiting for the final contract to begin to on-board new groups and campuses. We completed the first phase to allow current commons users to create accounts, explore functionality, and be our beta-testers. This has been valuable as it helps us to understand what campuses will need as far as training, documentation, and getting started. After the contract is signed, we have some final security issues to resolve before allowing campuses in. We have a process for single-sign on integration. We will then work with campus cohorts to identify their primary use cases and what communications they will need for rolling it out on their campus. We will offer a campus launch kit with instructions for use, accessibility guides, how-to webinars, sample guides and communications. We will also be hosting on-boarding webinars to provide additional help.
How will you be working with and supporting campuses?
Campuses should view me as their primary destination to get on-boarded. I will work with the campus-appointed contact to help guide them to introduce it to their campus and also work through that with them to see what additional support they need, I will work as conduit between IT offices and the platform implementation team on the campus. Once users are migrated, I will continue helping to support the campus and their users. I would be available to visit a campus and host in-person workshop or discussions. Individual campuses may choose to be passive and allow users to interact, but not fully on-board an engaging campus community. Regardless of how a campus elects to use Workplace, their users will be supported.
What do you think is the largest area of impact for the implementation of a community building network such as Workplace?
Where we've seen specific targeted communities grow in the SUNY Learning Commons, these can now branch out and be introduced to a new set of community members. Communities can grow their network and a platform like Workplace can bring a more personal touch. In addition to being part of the various groups, users have their own profiles where they can share and get to know colleagues in a more personal way. Workplace affords opportunities for cross-campus collaboration and helps eliminate duplication of efforts across campuses by bringing people together around areas of interest that may already exist on another campus, connecting those interested individuals.
How can someone join Workplace?
Currently, we are allowing active SUNY Learning Commons users to be part of the existing beta group. They should have received an invitation from Facebook to claim their membership. If not, they can contact me directly (kelly.williamson@suny.edu), and I can work with them to get them in. There may be some hurdles based on single sign-on or other campus issues which we can work to resolve. If they are not a current Commons user, they may be on a waiting list for their campuses to get set up, but in the meantime I can work with them to give a demo and share the functionality of Workplace. If they are a member of a group that is fully functioning in the Commons, but their campus is not set up yet, I can work with them to get the communication stream going. If someone has a non-SUNY person who they would like to access their group, we can facilitate a guest user account, but this requires specific group configuration and I should be contacted before the group is created to help with that process.
Is there anything else you would like to share?
I would encourage everyone who is already in the new Workplace platform to introduce themselves and make those connections, play with the tools and see what Workplace can do for your workflow and networking.
Fun Fact:
When I was 10 years old, I saved the life of a chipmunk. My mom put the mop water outside and it froze and a baby chipmunk fell in. I stuck my hand in the water, pulled him out and put him in a blanket and started rubbing him to warm him back up. He ended up being fine and got up and ran away.
Contact Kelly: kelly.williamson@suny.edu
Workplace: https://sunyedu.facebook.com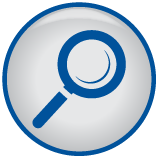 Kelly is an Open SUNY Fellow in the Interested in Online-Enabled Education role.
Tags: community, cote, cpd, networking, online faculty, online faculty development, projects, SUNY