MeGa Academy Wrap-Up
 @MEGA_ACADEMY_UB
 facebook.com/UBMEGA
 bit.ly/UBMeGa
On Friday, April 15, the Graduate School of Education at the University of Buffalo hosted the Meaningful Gamification (MeGa) Conference. The event brought together scholars, researchers, and enthusiasts to examine how game dynamics can be incorporated into instruction.
For the uninitiated, there is a critical difference between gamification and game-based learning. Gamification – though it has many different definitions – is generally described as using elements of gameplay as a layer on top of the content. The game isn't designed to deliver content, rather it is used to motivate the students to learn. Simulations are a good example of game-based learning (stay tuned below for Fred's International Terror Plot game – a phenomenal simulation).
On the other hand, game-based learning is when content is delivered in an entertaining way. The point of the game is to deliver the content. Traditionally, these games tip-toe around the realm of "skill and drill", and students can smell the education in them a mile away. The widely-recognized Where in the World is Carmen San Diego is a classic example.
The MeGa conference brought together professionals that spanned K12 and higher education, as well as expert speakers. Scott Nicholson (from Wilfrid Laurier University) laid the groundwork by presenting on the fundamental theories of successful gamification. Fred Aebli (Penn State) talked about his incredibly detailed terror plot assessment simulation, and Sam Abramovich (University at Buffalo) discussed the realities of badging.
Avoiding the Junk Food of Rewards:
Cooking and Motivating Healthily with a RECIPE for Meaningful Gamification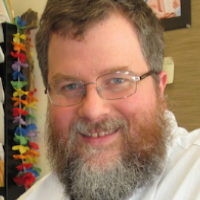 Scott Nicholson
Wilfrid Laurier University
@snicholson

Imagine an educational experience where students are not afraid to try new things. An experience where learners are building confidence, learning what is needed, exploring and planning. An experience where students recognize that their peers have different perspectives. An experience that is a bit disorienting for the learner. Coined "transformative learning", Scott Nicholson reminds us that these results are nothing more than the by-product of play – so imagine the potential that game dynamics can have in the classroom.
As director of the Game Design and Development program at Wilfrid Laurier University in Ontario, Canada, Scott spends much of his time analyzing game mechanics (not necessarily video games, by the way). He says that gamification is a spectrum, and on one end is the Rewards-Based Gamification (where points are an extrinsic motivator), and the other end is the Meaningful Gamification (which is intrinsic). He warns us that points and badges are short-term solutions that typically result in only short-term behavior changes. Meaningful gamification, however, is fueled by intrinsic motivation and has the ability to provide a more authentic, purposeful learning experience.
There are few instances where reward-based learning yields long-term effects for the learner. For this to happen, the acquired skill must be more valuable than the reward. Scott provided the example of a young kid learning how to tie his shoe. If the child is given candy every time he ties his shoe properly, the promise of candy is the driving force. But once that reward is no longer given, the child still ties their shoe because the reward of having a shoe that won't fall off (or laces that won't cause tripping) outweighs the candy. But this is a rare case where the learning outcome is more valuable than the carrot. Scott quoted a finding from the O'Reilly book Gamification By Design:
"Once you start giving someone a reward, you have to keep her in that reward loop forever." (O'Rielly p. 27)
Scott then provided a framework for tailoring meaningful games in the classroom. He has developed the RECIPE method, which outlines six areas inclusive of meaningful gamification.
Reflection
Taking a page from Dewey's Reflective Learning (where doing + reflecting = learning), reflecting on the game experience itself can provide meaning to the student. Best done with others, the reflection allows the learner internalize the action, and an opportunity to understand what was gained (dipping into self-determination theory).
Exposition
Scott reminded the audience that the story (narrative), character development, or drama has the ability to be a valuable metaphor – or a distraction. So it is critical that the narrative is structured properly. A well-crafted narrative can set the tone for the game, help transition players between stages, and drive students towards reflection.
Choice
One of the most important components for meaningful gamification is self-determination theory. Giving students choices and providing agency is tantamount to their engagement. This can be having the students co-design the narrative, help design the assignments, or maybe provide input for creating the syllabus. The goals that they pursue and how they are scored should echo the voice of the students, too. Choice is about creating a system instead of a path.
Information
The information is the contextual rationale for why things are being done. The information provided during a meaningful game allows players to discover what is relevant to the learning, and in the long term provides an exit ramp for players to continue without the gamification.
Play
The heart of meaningful gamification is the play. Exploring the limits (or Magic Circle as it is referred to in the parlance of gamification). Play needs to exist in a safe framework; this safe place needs to assure the learner that it is okay to experiment, create, probe, and explore. Learning through failure is mission critical to installing games into the classroom.
Engagement
There is an element of self-determination theory in the engagement component, as well. Game elements need to allow teams to engage, connect people to peers, and create mentoring relationships. Engagement brings together people with different perspectives and should foster accord.
For more information on Scott Nicholson's work, check out some of his publications.
Gamification Techniques:
Turning an International Terror Plot Into a Classroom Game Plot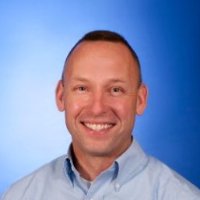 Fred Aebli
Penn State Worthington Scranton Campus
@fred_aebli
Fred has designed an incredibly immersive simulation for the students in his Security Risk Analysis 211: Threat of Terrorism and Crime class at Penn State. The intention of the game is for students to understand the current state of terrorism and crime in the world today. Relying on current events, history, and critical thinking, the course culminates in a teams-based terror project.
Fred cites The Gamification of Learning and Instruction by Karl Kapp as a loose framework for the project, and also draws inspiration from Intrinsically Motivating Instruction (Malone), Lepper's Instructional Design principle,  A Theory of Fun by Robert Koster, and the board game Clue. The main intent, he says, is to use "game techniques to make learning engaging and fun."
Students are divided into "FBI Fly Teams" (such as Pegasus and Eagle), and each team is alerted to a potential international terror threat. Each team is charged with analyzing intelligence gathered from domestic and international agencies of the G-8. For the duration of the simulation, there are four batches of intel that are released (each batch contains reports from eight countries, and each country has between two and six reports). In addition to readings, there are recordings, memos, articles, and other artifacts that students needs to analyze and parse into two-page "Bluff Reports". The end game is for each Fly Team to determine the terror target location, when the target will be hit, and what the weapon will be. Each Fly Team presents their findings (a "Terror Plot Assessment") to the class in a debriefing.
The simulation provides contextualization for the students; they gain geopolitical information, knowledge of current events, and a solid understanding of historical events. The extrinsic motivators are the project grade and the course grade, but intrinsically, students are challenged with a large task, solving a puzzle, engaging other students. The simulation also leverages other gaming dynamics such as a mole (upperclassmen who have taken the course approach current students and occasionally offer them misinformation), security breaches (if students leave confidential information available – such as on a library table or in a copying machine – the team must complete security audits), teamwork (if the average score of all team members is not high enough, the intel batch will not be made available to the team), and leveling up (each intel batch contains more detailed intelligence, and each weekly reading quiz increases in difficulty).
According to Fred, students provide mostly positive feedback. He claims that students understand the context of current events today that stem from 9/11. Students demonstrated increased readings, engaged in deeper discussions, and showed a higher sense of engagement and urgency. The positive peer pressure by teammates seems to be welcome (although some students felt like the amount of reading was overwhelming). The environment of challenge, fantasy, and curiosity lends an element of credulity and realism. Said one student, "The project was cool – it seemed like a movie!".
Fred offers these tips for faculty embarking on a large-scale simulation:
Know the project well – be familiar with all the content, the gamification, and the tools.
Structure the gamification elements before the semester begins.
There does not have to be a winner – the experience is the important lesson.
Know the LMS.
Why Would I Want to Earn Points, Levels, or Badges?
Gamification for Motivations, Feedback, and Credentialing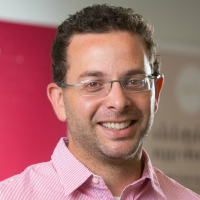 Sam Abramovich
University at Buffalo
@samabramovich

Sam started off by expanding the working definition of gamification.
"The use of game design elements in non-game contexts to engage people and solve problems."
Sam also warned participants that at the very core of gamification is the notion that people have different reactions to gamification – there is no "one size fits all" approach. And while the taxonomy of gamification (for instance, points, leaderboards, achievements, badges, levels, story (theme), clear goals, feedback, rewards, progress, and challenge) are well known, it is important to value the concepts that provide a scaffolding for impactful learning.
Recognizing that badging and point systems thrive on extrinsic motivations, Sam points out that feedback is one of the most important ingredients in a badging system and may lead to intrinsic engagement. When used right, badges (and levels, and points) can be a phenomenal feedback loop that helps the student gauge their progress. But badges do not need to be leveraged as an intrinsic motivator – they are great indicators of skill, experience, or interest. They can provide a certification of skill.
There is a negative component to consider when using a badging system, though. Badges can engender a mastery avoidance and performance avoidance goal system, where students are negatively motivated. Consequently, it is important to develop a badging system that has a clearly articulated purpose.
Sam concluded by providing links to the Stealth Assessment Study at FSU and the Gordon Commission on the Future of Assessment in Education Report.
---
The second half of the day was a workshop, where teams could work on implementing gamification in their own classes. Experts were on hand to help groups. The day culminated in two exercises – a trivia game (quiz) and a creative competition. The trivia game was played via mobile devices and computers using Kahoot, and the creative exercise was based on random situations curated by WheelDecide.com.
The whole day was spectacular, and the Graduate School of Education at the University at Buffalo did a tremendous job recruiting high-caliber speakers and facilitating an insightful program.
Tags: community, competency development, conference, event, online, online faculty, training, workshops