OLC 2015 Wrap-Up
The Online Learning Consortium (OLC) hosted the 21 annual international conference in October. Situated at the Swan & Dolphin Resort in Orlando, Florida, the conference welcomed 1,800 onsite attendees (with another 1,300 people virtually attending) from over twenty-six countries.
I think the best way to describe the conference is "immense." There were over four hundred informational sessions (probably around twenty-five or thirty per session), along with dozens of discovery sessions happening in the vendor hall. I found that I was torn between five or six extremely appealing options every session.
Admittedly, I tend to be attracted to sessions that deal with emerging technologies, but there was something for everyone at this conference.
The OLC conference is aimed at Instructional Designers, Distance Learning Directors, and faculty. While there were a few sessions dedicated to policy and administration, I think most of the sessions were a solid "where the rubber meets the road" mentality. I would strenuously recommend attending this conference in the future for faculty and staff that like to keep their thumbs on the pulse of higher ed and emerging technology (and especially tools for online educators).
A few of the sustained themes offered throughout the conference were open educational resources (OER), meaningful discussion forums, and gamification (although the trend seems to be avoiding "gamification" as a moniker and instead leveraging "game dynamic"s in the classroom). Although all three of these have been on the radar of educators, it was refreshing to see multiple examples of how they are being implemented in online learning. Given the immensity of the conference, it was easy for attendees to gain multiple perspectives and implementation ideas for any particular technology.
Favorite Sessions
The presenters at OLC are high caliber. Most of the presentations were a happy mix of theoretical framework and practical take-aways. The following highlight four of my favorite presentations. Note that the links will take you to the specific page at the OLC website that provides not only an abstract, but a link to the PowerPoint or PDF resources. A comprehensive list of the sessions can be found at the OLC conference website. The images came directly from the hosted presentations.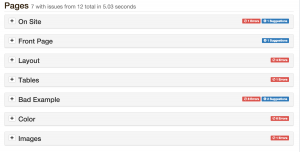 Screenshot showing accessibility issues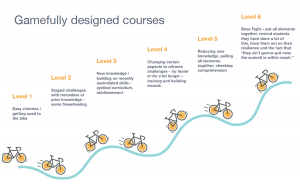 Games allow players to achieve a skill and then practice
with it before taking on another challenge
A continuous cycle for OER adoption.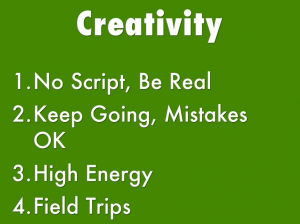 Karen's nomenclature is awesome 
Notable Awards
There were a few standout concepts and exemplary practices that were given prestigious awards this year. The "Best in Track" list is published on the OLC website,and offers links and abstracts to amazing presentations in each track.
This year, Alexandra Pickett assisted OLC in an effort to provide the first ever " Spanish Presentation per Concurrent Session"! This year also saw a devoted track to Historically Black Colleges and Universities.
Open SUNY COTE was presented with an Effective Practice award for OSCQR. The presentation that Kim Scalzo and Dave Ghidiu gave was an overview of Open SUNY and COTE, followed by a live demo of the OSCQR Rubric and Dashboard.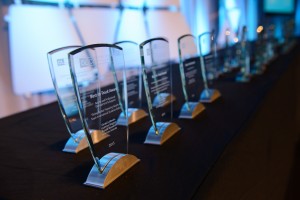 Conclusion

You should totally plan on attending next year! The conference really has something for everyone in distance learning. It's a great look at new tools, applicable implementations, and practical guides.
Plus, it's in Florida – although I did not get out much because the conference is stacked with opportunities to network and learn. By the way, I ate the absolute best hamburger of my life while at the Swan and Dolphin. There's a restaurant called "The Fountain," and (in addition to the ice cream stand there) the Fountain Signature Burger was out of this world. I'm not even joking.
Mark your calendars for November 16-18, 2016 at the Swan and Dolphin Resort in Orlando. And if you run into any members of the planning team, be sure to congratulate them on a phenomenal job with the conference.
Tags: #OLC2015, community, conference, event, OLC, OLC15, online, spotlight