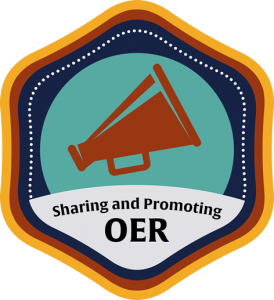 Throughout this OER Community Course space, we have talked about the benefits that OER bring to students, faculty, and institutions as a whole. Research shows us that the most direct positive impacts are reduced costs of a college education, improved student success rates, and increased student retention.
As you work to integrate OER into your practice, keep in mind the ways you can share the OER you create, as well as your own personal stories, which can help promote the adoption, adaption, customization, creation, and sharing of OER by others.
Upon successful completion of this course, you will be able to:
Recognize the benefits and opportunities of sharing OER
Expand dialogue around OER use at your institution
Develop a plan to promote the use of OER
Connect and collaborate with other OER advocates
Weigh in on incentive initiatives to promote OER use
WATCH THE COURSE INTRODUCTION
WRITE ALL OVER THIS COURSE!
An Invitation: Contribute Your Annotations
This course is an OER about OER, and we want to take advantage of everything that entails. This includes inviting you to share your comments, questions, and suggestions throughout the course series in a meaningful way.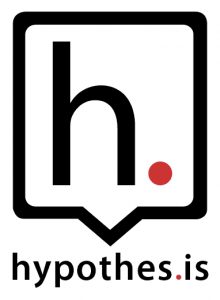 To that end, we invite you to try out the web annotation tool Hypothesis. Creating an account with this free, non-profit service will allow you to leave public and private notes on any web page or PDF, including throughout this course.
Many faculty throughout SUNY are using web annotation tools like Hypothesis for their own scholarship, as well as for instructional purposes.
You'll see prompts for Hypothesis commentary throughout this course series. In addition, we encourage you to add your notes any spot you'd like, whether there's a prompt there or not.
Use of Hypothesis is completely optional, and based on your own preferences. Anyone is welcome to add annotations, whether you're part of the SUNY network or visiting us from outside. Tag your annotations with #SUNYOERChat.
Help us continue to make this learning experience better!
Step 1
See what this page looks like with public Hypothesis comments turned on.
Step 2
Create your own Hypothesis account and start adding your notes. To practice in this course series, use the Quick Start Guide for Students to leap in.
You may also want to look at the Quick Start Guide for Teachers if you're considering putting it to use in your own classes. There is excellent guidance on implementing web annotation as a teaching practice in the article "10 Ways to Annotate with Students" by Jeremy Dean.
---
"Hypothes.is_logo.jpg" by Hypothes.is is available under a Creative Commons Attribution 3.0 Unported License.
---