Printing
There are three main types of printers you are likely to encounter while completing your coursework. It is important to understand the differences and uses of each.
Types of Printers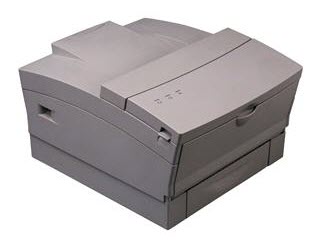 Laser Printer: Laser printers are typically used in places that need to handle mass or frequent printing. If you print on campus, you will likely have access to laser printers in the campus computer labs. The printers are connected to the network, which means that one printer can be shared among all computers in the lab. Before you print, check whether the laser printer is in color or black-and-white.
Inkjet Printer: Inkjet printers are typically the most affordable printers you can purchase and are frequently produced for home or small office use. In addition to their affordability, inkjet printers allow for color printing. The cost of color ink cartridges, however, can become quite pricey, particularly if the printer is used to print mass volumes.
All-in-One Printer: All-in-one printers are also very popular for the home or small office. They are capable not only of color printing, but also faxing, copying, and scanning. They can be very handy and reasonably affordable.
Tips for Printing
Print Only the Pages You Need: Most software applications and printers allow users to select the pages or text that they need to print. For example, if you only need pages 1-5 of a 20 page document, there typically is a setting that will allow you to do this. The other handy option is to print the "current page only". This is useful if you have just made a change to one area of a document and you would like to see how only that page looks when it is printed.
Print Double-Sided When Possible: If you are using a printer that allows double-sided printing, you can save considerable paper expenses. Before you print, make sure your assignment rubric permits double-sided pages. If you are on campus, a computer lab proctor should be able to assist you in using this feature.
Carefully Review All Page Layout Settings Prior to Printing: For example, if a document must be printed in landscape format, with page numbers and a header, make sure that these settings are correct prior to printing. It is also helpful to use the Print option from the File menu rather than the printer icon button. Quite often, the printer icon button immediately sends a document to the printer without giving the user a chance to review the printer settings. It may also print unnecessary copies of a document.