Web Browsing and Searching
There is no doubt that at some point in your studies with Open SUNY, you will definitely encounter the need to utilize the Internet to access course material and supplemental study materials, conduct research, or interact with instructors or other students. The Internet is also extensively used at your campus to conduct routine campus-related tasks such as searching the course schedule and registering for class, checking your grades and accessing a wealth of other information related to our institutio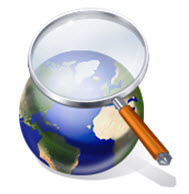 n and your studies here.
We learned in the Terminology lesson of this tutorial that a web browser is the software application that allows a user to view and interact with content on the Internet. Popular web browsers include Internet Explorer, Mozilla Firefox and Google Chrome. An important thing to realize when accessing information on the Internet is that even though the intent of all web browsers is the same — to allow users to access information — each does so in a slightly different manner. This is why you might see an announcement posted on a website such as "This site is best viewed in (web browser name)." Should you see such a message, it is wise to utilize the web browser that is recommended.
Also, as with all software, web browsers are always improving and releasing new versions. As new versions of a certain web browser are released older browser versions become unsupported. Using an older, unsupported browser may prevent you from viewing or interacting with a website in the way it was intended. Upgrades to the popular web browsers mentioned above are free and can be downloaded from each of their websites.
A special note regarding web browsers, security settings and Online courses:
The final thing we would like to point out about web browsers has to do with security. As the developers of web browsers (Mozilla Firefox, Microsoft Internet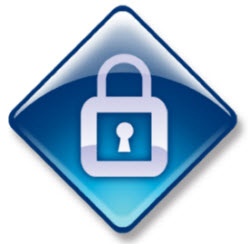 Explorer and Google Chrome) update their products, they are incorporating stronger and more effective security features in order to block the spread of malicious malware, viruses and spyware. These features are designed and intended to protect Internet users and their computers. Specifically, newer browser versions are now blocking what is known as "mixed content" which is basically a page that contains both secure (https://) and nonsecure (http://) items. When the browser encounters a page such as this, it blocks the nonsecure items from displaying.
Occasionally, this security feature has an effect on the way a page may display and content that is actually not malicious is temporarily blocked to the user. This is particularly true with content delivered through a Learning Management System (such as Blackboard, ANGEL, Moodle, Desire2Learn). Content within these courses that aren't deemed "secure" will not display without user intervention. Examples of mixed content that may be affected in Online courses include links to external websites and YouTube videos. Fortunately, each web browser has an action that users can take to unblock and view mixed content if they believe it is safe. Below are links to three Open SUNY Knowledge Base articles that outline the process for each of our supported browsers. Please understand that this is not an issue that is specific to your campus, Open SUNY or ANGEL/Blackboard. It is an intentionally designed security measure built into the most recent version of each web browser and it affects all web content, not only Online courses.
Enabling Mixed Content in Internet Explorer:
(http://wiki.sln.suny.edu/display/SLNKB/Enabling+mixed+content+in+Internet+Explorer)

Enabling Mixed Content in Mozilla Firefox:
(http://wiki.sln.suny.edu/display/SLNKB/Enabling+mixed+content+in+Mozilla+Firefox)

Enabling Mixed Content in Google Chrome:
(http://wiki.sln.suny.edu/display/SLNKB/Enabling+mixed+content+in+Google+Chrome)
Additional Resources:
Below are links to great resources that will give you an overview of the Internet, the basics of web browsers and tips for finding the information that you need.
The above link will take you to an interactive tutorial that will give you an overview of the Internet, how it is used, browser basics and strategies for searching for information.
Tips and Tricks for Searching with Google
On this page, the Google folks give us tips for searching the web to assist us in quickly finding the information we are looking for!
This paper provides further reading into what makes up the World Wide Web, what a browser is used for and tips for navigation.
Popular Browser Websites (to download or upgrade)
Google Chrome (https://www.google.com/intl/en/chrome/browser/)

Internet Explorer (http://www.microsoft.com/en-us/download/ie.aspx?q=internet+explorer)

Mozilla Firefox (http://www.mozilla.org/en-US/)