The Basics of Email
Electronic Mail (Email) is a system for sending and receiving electronic messages using a computer network.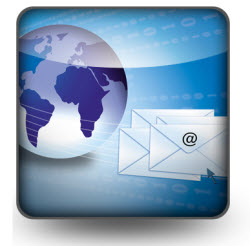 The purpose of this lesson is to provide you with an overview of common tasks you may encounter when using email. Please keep in mind that there are many email providers out there and each uses a slightly different platform or application that allows you to interact with others via email through the Internet. Below we have highlighted the common tasks using Google's Gmail.
The Basics of Gmail: Sending, Replying, Attaching and Printing
The link above will provide you with an overview of email (with Gmail) and will show you the basics of creating and sending messages, replying to messages that you have received, attaching files to a message and printing email.
Have you mastered the art of viewing, composing, replying and forwarding your Gmail? If so, you are now ready for Gmail Tips and Tricks. This link will show you the more advanced features of Gmail including changing the view of your message screen, creating labels, applying filters and searching for messages.